Free Biodiversity Workshops
The Shannon Airport Group launches free biodiversity workshops for schools and community groups
Schools and community groups across the region are set to learn more about maintaining their environment, as the Shannon Airport Group rolls out its first series of free biodiversity workshops.
The workshops, which aim to increase awareness of environmental issues and the importance of local biodiversity, are being held at the Group's Community Biodiversity Garden at the Shannon Campus.
St Tola's National School (Shannon) were the first group to take part in the pilot workshop.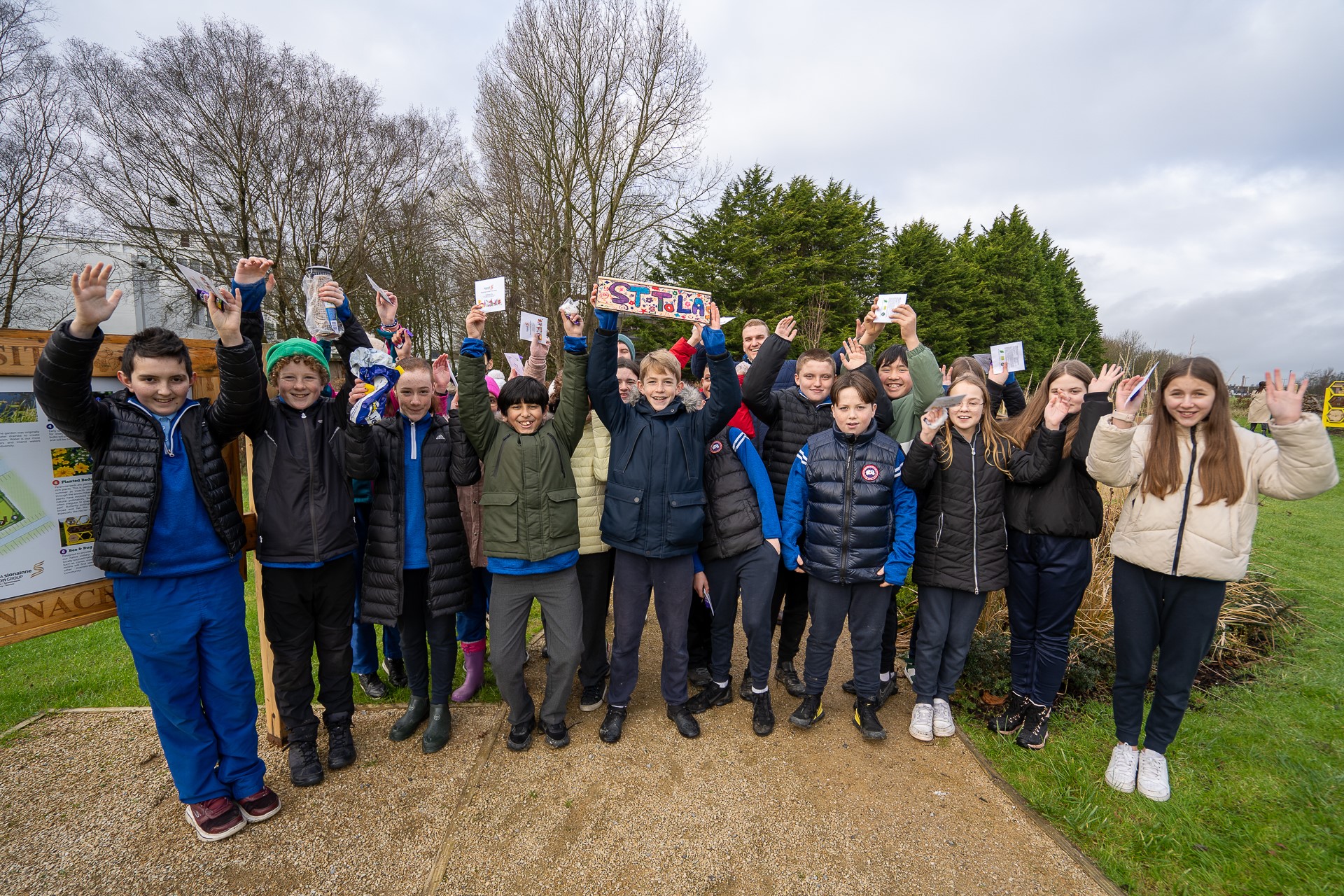 Over 20 sixth class students got their hands mucky as they learned to make garden compost and create a raised bed for planting vegetables in Spring.
Head of Sustainability at the Shannon Airport Group Sinead Murphy said, "It was fantastic to have the sixth-class students from St. Tola's at our first biodiversity workshop and we look forward to welcoming them back for more.
"We are committed to supporting and developing education led sustainability initiatives in the region, as well as supporting and partnering with schools and community groups. This is an important part of the Shannon Airport Group's Sustainability Strategy.
"Through these workshops we want to create awareness around the importance of maintaining ecological balance, while encouraging outdoor activities that lead to a healthier lifestyle.
"These workshops will help to empower young people to become more proactive about the steps they can take to enhance the environment around them and reconnect with nature."
Ornithologist for Shannon Airport and renowned Clare artist Philip Brennan, who was guest speaker at the workshop, spoke to students about the development of the surrounding habitat as far back as the ice age, while the students also learned about resident and migratory birds in their areas and how to look out for them.
Principal of St Tola's National School in Shannon, Mary Dunlea Fitzgerald says, "It's wonderful to have this amenity on our doorstep and be able to participate in this biodiversity workshop. This is a meaningful initiative not only for our students, but for the community.
"Already, our students are looking forward to returning in March to plant vegetables which they can eventually pick and bring home to eat. On their departure, the pupils were sent home with seedlings to grow themselves. This is something you can't teach in a classroom, and we were delighted to have the opportunity to take part in this workshop by the Shannon Airport Group."
Covering three areas, attendees of the workshop gain insight into: The lifecycle of recycling and importance of circular economy; Respecting our environment and consideration for wildlife habitats; and Understanding biodiversity and species in the region.
Participants are also given a talk on the purpose of each specific area of the garden, how to identify native trees and the different type of food to attract garden birds. The Shannon Airport Group Biodiversity Garden, which was officially opened last May, is home to bee and bug hotels, an earthen bank for hibernating bees, and a log pile to provide shelter for insects' integral to the garden's environment.
For interested community groups and schools, email [email protected]