The European Commission has adopted a proposal for a European Framework for Quality and Effective Apprenticeships.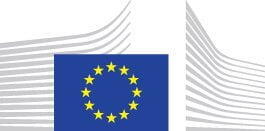 This initiative is part of the New Skills Agenda for Europe, launched in June 2016. It also ties in with the European Pillar of Social Rights, which foresees a right to quality and inclusive education, training and life-long learning.
The Commission has identified 14 key criteria that EU countries and stakeholders should use to develop quality and effective apprenticeships. This initiative will help increase the employability and personal development of apprentices and contribute towards a highly skilled and qualified workforce responsive to labour market needs.
Click here for more information ...