You are completing or about to complete, your Leaving Certificate and Institute of Technology Carlow are here to help you with the next step. As well as gaining a qualification
in your chosen field of study, Institute of technology Carlow provides you with the platforms to gain valuable employability skills.
Employability includes all the knowledge, skills and attributes you have that will help you have a successful and enjoyable career. Institute of technology Carlow has developed an Employability Statement to support you attaining employability skills throughout your course.
Institute of Technology Carlow Graduate Attributes are the special skills that you have attained which differentiate you from everyone else. These attributes empower Institute of Technology Carlow students to define and develop that which sets them apart. They build from all aspects of student life, including involvement in sport, clubs and societies. Employability skills are embedded in the graduate attributes and are threaded throughout the academic courses.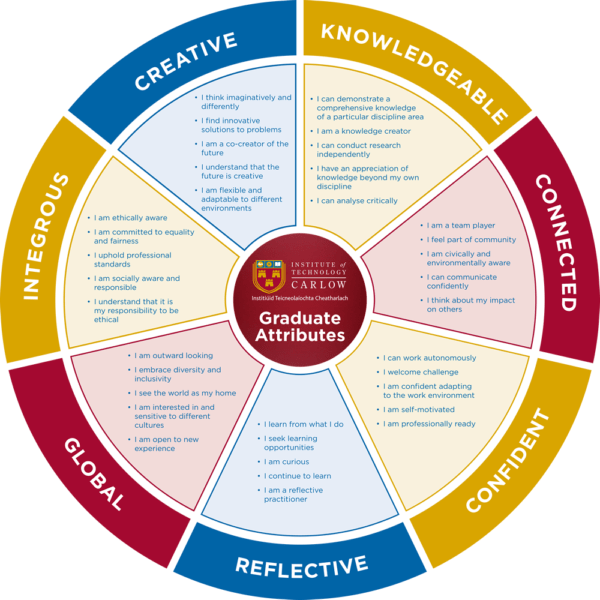 Click here to read full article ...
Click here for related courses ...