A 55 min film that we have permission to screen for Tech Week only, you can find more about it here: https://www.techweek.ie/smashing-stereotypes-and-social-distancing-with-she-started-it/ interested parties do need to register to get access.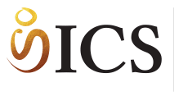 She Started It is a feature length documentary, about five young women running tech startups. The film explores obstacles the women face securing funding and achieving success in a male-dominated industry.
Through storytelling viewers will explore cultural roots of female under representation in entrepreneurship. The documentary weaves in big-picture perspectives from women like investor Joanne Wilson; White House CTO Megan Smith; GoldieBlox CEO Debbie Sterling; and Ruchi Sanghvi, the first female engineer at Facebook.