DkIT Course Supporting Independent Living
Dundalk Institute of Technology (DkIT) are absolutely delighted to report that they will be commencing their Certificate in Skills for Independent Living again in October 2023, due to Covid this is the first time this course has run since 2019.
This 2-year part-time course is specifically developed for adults with intellectual disabilities with the aim that learners will develop a lifelong learning ethos with the promotion of inclusion to third level education. The purpose of this award is to enable the learners develop relevant knowledge and competence to be able to take his/her place in society.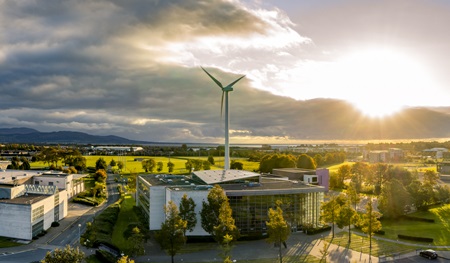 This QQI Level 3 approved course is specifically developed for adults with intellectual disabilities and is run two days a week over two academic years. This will allow sufficient time for the learners to develop and take ownership of their learning as well as ensuring sufficient supports are in place for them to engage fully in the course as well as third level community life. The programme is open to individuals either supported by an agency or independent learners who meet the entry requirements.
Dr Briege King, Programme Director General Nursing programme, Department of Nursing, Midwifery and Early Years said, "We are absolutely thrilled to run our Certificate in Skills for independent Living again this September, this is a course that is very dear to our hearts in the Institute and the staff in DkIT are delighted every year when we see the positive impact this course has on our students lives. This life changing programme is built on integrity and designed to enable the students who participate to confidently get the most out of their lives to live as independently as possible in their community".
Click here for more information ...
or email: [email protected]