Digital Opportunity Traineeships to boost graduate IT skills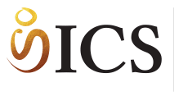 A new Digital Opportunity traineeship initiative, launched by the Digital Skills and Jobs Coalition, will provide up to 6000 students and recent graduates with a cross-border traineeship between 2018 and 2020. The aim is to give students of all disciplines the opportunity to get hands on digital experience in fields demanded by the market.
Many companies say that young people leaving education are not ready for the workplace. More than 40% of business in Europe looking for ICT specialists say they have difficulty finding the right people. The European Commission set up the "Digital Opportunity" traineeship scheme to help respond to this challenge.