Crops and Cultivations - June in Teagasc Oak Park
The major tillage event of the year – Crops and Cover Crop Cultivations, will be held at Teagasc Oak Park, on Wednesday, 21 June. Teagasc and The Irish Farmers Journal have teamed up for this biennial event which will incorporate machinery demonstrations as well as the Teagasc Crops Research programme.
The latest crops research will be on display across field trials and active demonstrations at the Carlow site. Covering a range of topics, attendees will hear research led advice on crop nutrition, increasing use of Integrated Pest Management (IPM) for future pest and control, as well as demonstrating added value opportunities for plant protein.
Head of Crops Research in Teagasc, Dr Ewen Mullins said; "Coping with volatile markets, reduced pesticide efficacy and increasing environmental constraints underlines the importance of the on-going research and makes adoption of the latest proven technologies essential for future sustainability goals."
Machinery Demonstrations
The central arena at the open day, developed by Teagasc and the IFJ, will focus on different methods of stubble cultivation and cover crop planting, and will include Irish Farmers Journal and Teagasc commentary on the working machines. The day will be a critical source of information to farmers implementing new stubble management legislation and planting cover crops. Cover crop area has been increasing in recent years and new cultivation requirements have encouraged more farmers to plant these crops.
Horticulture Display
There will also be an added new dimension this year as Teagasc's horticultural team will display some of the latest technology in weeding, including robotic and camera guided hoes. While this technology is focussed on horticultural crops today, their application is likely to broaden into other crops in the near future.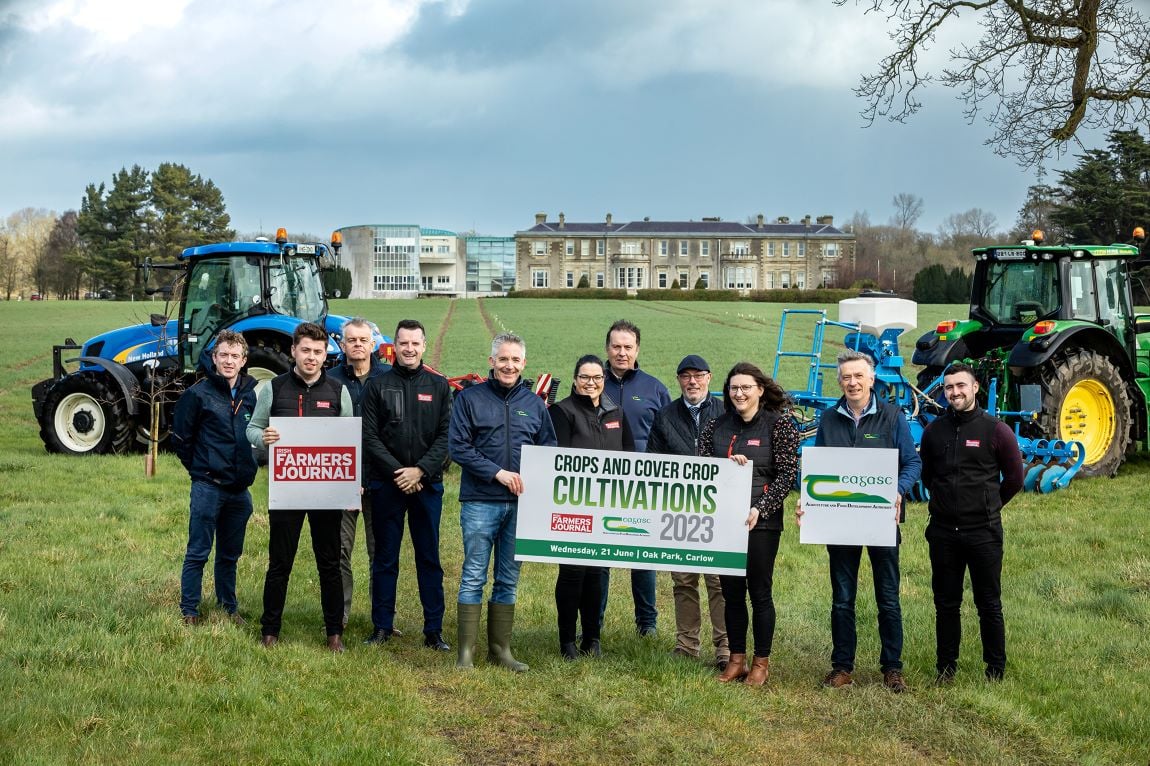 Eoin Sweetman, Teagasc horticulture; Gary Abbott, IFJ; Andy Whelton, Teagasc horticulture; Morgan Keane, IFJ; Dr Ewen Mullins, Head of Teagasc Crops Research; Clodagh Carey, IFJ; Brendan Burke, Teagasc farm manager Oak Park; John Spink, Head of the Teagasc crops, environment and land use programme; Siobhan Walsh, IFJ; Dermot Forristal, Teagasc Crops Research and Peter Thomas Keaveney, IFJ.