We understand that the role of teachers is not only to teach, but to stimulate their students to learn.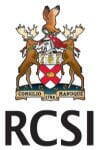 We know that teachers play a key role in supporting students to develop the skills they need to explore and uncover knowledge for themselves. With the right resources, teachers can be a catalyst for self-directed learning among their students. We hope that journey through the brain will be one such resource for you and will support your efforts to bring the science and the art of the human brain to life among your students. We have tried to ensure that the book is accessible to all second level students but we think it might be particularly well suited to Transition Year student learning.
Click here to download the Brain Journey resource here …
Please refer this article to Science teachers.