Bachelor of Arts in Outdoor Education and Leisure
This programme combines an exciting mix of academic study and skills training in adventure sports.
You will build an understanding of the developmental and educational role of outdoor education and you will study the Irish landscape, safety, communications and teaching.
In addition you will gain an extensive range of National Governing Body awards in adventure sports such as rock climbing, surfing, hill walking, sailing, snorkelling, caving and kayaking.
One day a week is spent on adventure sports practicals in venues including Achill, Connemara and numerous surf beaches in Mayo. There are also many optional weekend practical courses and trips to Spain and Wales which provide opportunities for further training in adventure sports.
Click here for more information ...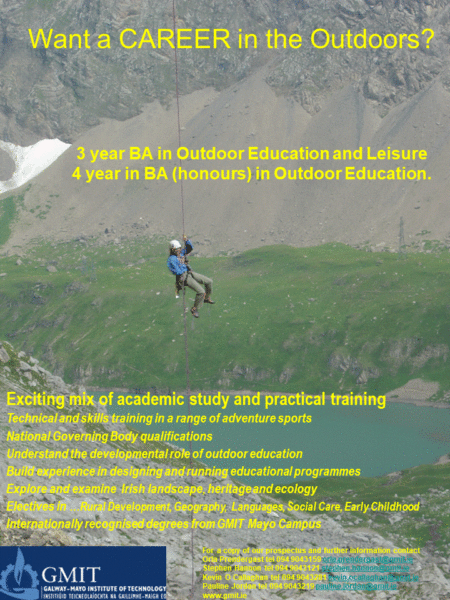 GMIT Outdoor Flyer edit