Building on Ireland's impressive achievements in the expansion of higher education opportunities, this report has – for the first time in an Irish context – examined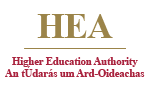 completion rates across all HEA-funded institutions. The data reflect whether a student who entered higher education in 2007/08 graduated from his or her particular higher education institution. Given the increasing importance of retention and progression in higher education policy and practice, the publication of this report is especially timely as it enriches our evidence-base for related policy development.
The findings show that, on average, 82% of Level 8 entrants completed their studies, more specifically 94% for college, 83% for university and 74% for institute of technology entrants. Across
all levels and sectors, 76% of 2007/08 full-time new entrants completed their higher education programme within the institution they started in.
Completion rates are somewhat lower among Level 6/7 entrants in the institutes of technology, at 62%, which reflects the different and broader profile of students entering higher education at
these levels. The most striking finding of the report is the very positive correlation between Leaving Certificate performance and successful completion. In the institute of technology sector 12% of
students enter with more than 400 Leaving Certificate points compared to 73% of university and 91% of college students.
Click here to download report …