Discover what it's like to study Undergraduate Medicine, Pharmacy and Physiotherapy at RCSI by attending our annual Undergraduate Open Day.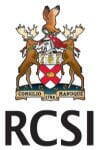 Learn how a degree in healthcare can open up varied and exciting career options in Ireland and across the world.
The 2019 Undergraduate Open Day will take place on 3 January 2019 at 26 York Street and the St Stephen's Green campus.
The day will also include a session on the HPAT.
Time: 10am – 4.15pm
Date: Thursday, 3 January 2019
Location: RCSI, 26 York Street
Click here for more information and to register …