Winner of SciFest @ ITT Dublin Scoops National Finals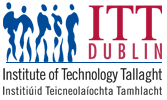 Natural asthma treatment project wins SciFest 2016!
The project could change the way asthma is treated in Ireland
Caolann will represent Ireland in Los Angeles, California at the Intel International Science and Engineering Fair 2017
Caolann Brady, a sixth year student from St. Wolstan's Community School, Celbridge, Kildare was this afternoon named the overall winner of SciFest 2016, for her project 'Hum your way to better health' – a project which focussed on the natural treatment of asthma through humming and breathing techniques as opposed to using inhalers and nebulisers.
She is the first female student to take the overall prize at the SciFest national final. Of the 58 students who exhibited their 31 Science, Technology, Engineering and Maths (STEM) projects at the national final 65% (35) were female. SciFest is an all-island STEM initiative which fosters active, collaborative and inquiry-based learning among second level students.
This year saw a record number of over 8,000 students exhibiting their projects in local and regional science fairs across the country.
Click here for more information …