RCSI Department of Surgical Affairs launches Masters in Human Factors in Patient Safety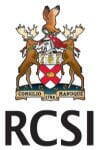 Human Factors is concerned with the relationship between human beings and the systems within which they work. RCSI has long recognised the importance of Human Factors in the care of surgical patients. RCSI was the first Surgical Royal College in the world to develop a structured programme of training in Human Factors. RCSI is pleased to announce that this training is now being offered in the form of an MSc in Human Factors in Patient Safety. This two-year part-time Masters is approved by RCSI, the National University of Ireland and the Nursing and Midwifery Board of Ireland, and positioned at Level 9 on the National Framework of Qualifications.
Tailored for those involved in the care of surgical patients, the Masters will be of interest to surgeons, nurses, physiotherapists and allied health professionals. It focuses on issues such as team-working, decision-making, leadership and enhancing efficiency, with the goal of minimising errors and improving patient safety.
This unique programme is led by Prof Oscar Traynor and Dr Eva Doherty. Speakers at the launch on earlier this month at RCSI also included Mr Declan Magee, President, RCSI, Dr Philip Crowley, National Director, Quality Improvement Division, HSE, Mr Patrick Lynch, National Director, Quality Assurance and Verification, HSE and Mr Eunan Friel, Managing Director, Surgical Affairs, RCSI.
Speaking after the event, Dr Eva Doherty said that "this new Masters is designed and delivered by health professionals to meet the learning needs of inter-professional teams working together in acute Irish hospitals. We believe that health professionals who work together should learn together".
To find out more or register your interest in the programme, please visit rcsi.ie/pghumanfactors

Pictured (l-r) Prof Oscar Traynor, RCSI; Mr Declan Magee, RCSI; Dr Eva Doherty, RCSI; Mr Patrick Lynch, HSE, and; Dr Philip Crowley, HSE
RCSI is ranked 46th in the world for 'International Outlook' and #251 – 300 in the Times Higher Education World University Rankings (2015-2016). It is an international not-for-profit health sciences institution, with its headquarters in Dublin, focused on education and research to drive improvements in human health worldwide.