New Performing Arts Department at Kerry College of Further Education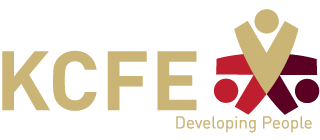 offering QQI Level 5 Courses in Music and Dance – AY 2017/2018
Courses:
Dance and Music
Dance and Performance Studies
Music Performance
Music and Theatre Studies
Music Technology
Web: http://www.kerryfe.ie/index.php/plc-courses/performing-arts/
These courses will equip students with the knowledge, skills and competence to perform dance or music in a number of genres and styles as well as develop theoretical awareness of dance, music or theatre traditions. Students will work with choreographers, music industry professionals, theatre professionals and technology experts. Students will also participate in live performance productions.
Work Experience is a core element of these programmes and provides opportunities to put skills into use in real working environments. It also allows students to create links with employers.
Students can progress to careers in theatre, dance, music, community arts initiatives, music education programmes, event production, sound / video production.
Students may also progress to higher education courses in Performing Arts, Music, Music Technology, Production, Media Broadcasting and Teacher Training.
Registration fee is €150. Government Levy €200 – exemptions with valid medical card or evidence that you qualify for Maintenance Grant/Back to Education Allowance.
Full details regarding fees / registration etc. available from Kerry College of Further Education, Clash, Tralee, Co. Kerry
Phone: (066) 712 1741
Email: info@kerryfe.ie
Drop in on Open Day – Thursday March 2nd
http://www.kerryfe.ie/index.php/news-events/kcfe-open-day-2nd-march-2017/