"CIT – I WISH" Campus Programme Recognised in CIT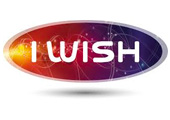 I WISH is an initiative to inspire, encourage and motivate young female students to pursue careers in STEM. I WISH (Inspiring Women in Stem) features annual conferences, interactive exhibitions and campus-based programmes.
I WISH has grown significantly over the past three years. In its first year, I WISH engaged with 1,000 female students in Cork City Hall. In its second year, 2,000 girls participated and this number doubled in 2017 to 4,000 girls in Cork and Dublin. The I WISH target for 2018 is 5,000 girls.
CIT, through the voluntary efforts of its STEM community, has engaged enthusiastically with I WISH and organises an annual immersive STEM experience for 80-100 TY girls. Under the leadership of Mary Moloney and Norma Welch, CIT provides its I WISH girls with opportunities to explore all forms of engineering, science and technology through hands-on experiments, site visits, lectures and group activities. Such is the popularity of the CIT I WISH Campus Programme that almost 100% of participants have indicated that they would recommend it to a friend.